Senior Portraits
Serving the Cenla areas of Alexandria, Pineville, Natchitoches, Jena, Colfax, Leeseville, Marksville, Bunkie & Beyond
View Packages
Let's Get Started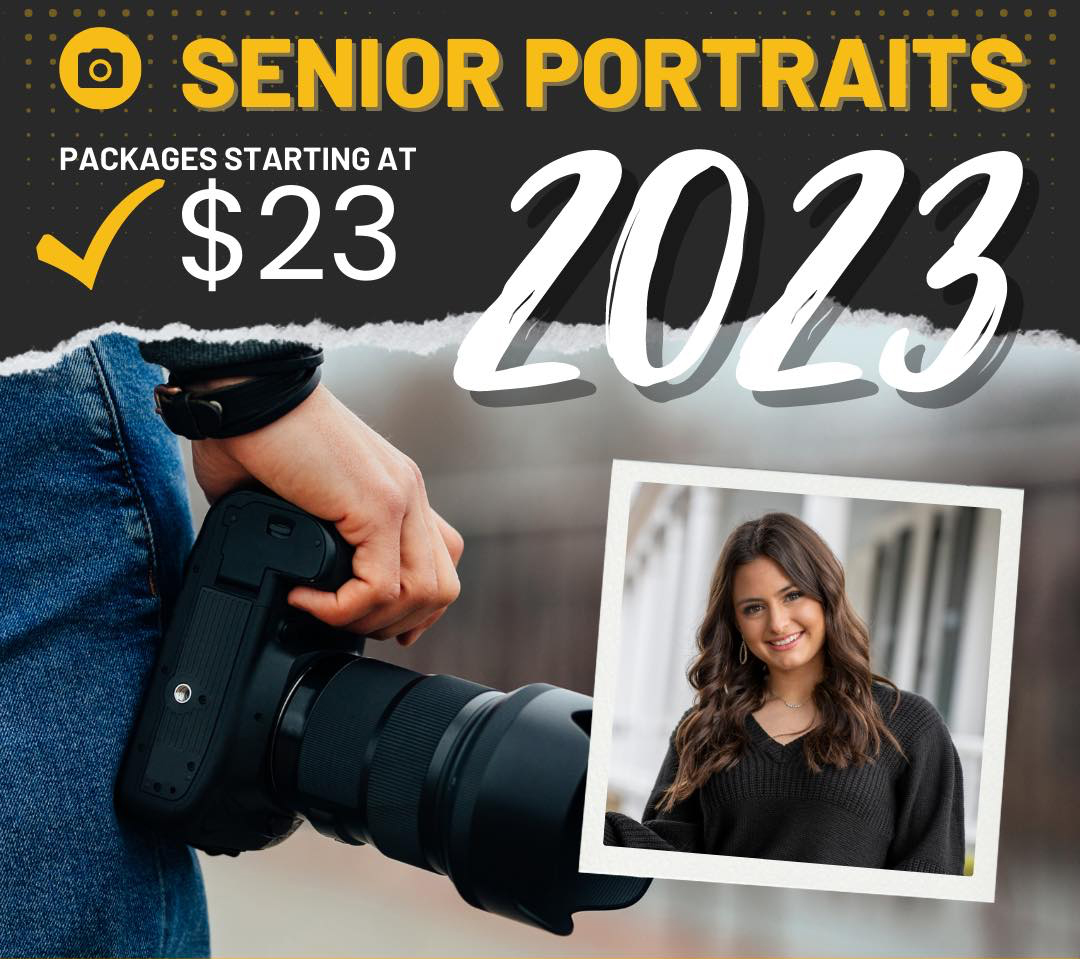 Package 1 – $23
23 minute shoot for the class of 2023!
Great for Cap & Gown and Photos for Invitations
1 Local Alexandria/Pineville Locations
Package 2 – $150
2-hour Shoot
We aim to capture personality and style
1-2 Local Pineville/Alexandria Locations
1-2 Outfit Changes Plus Cap & Gown
Package 3 – $300
4-hour shoot.
Take time for creative and uqiue shots especially if involved in extra curicullar activies. (Sports, Cheer, Band, Hobbies etc)
2-4 Local Pineville/Alexandria Locations
1-4 Outfit Changes
Additional Hours of Coverage – $75
Need more time? No problem!
Photographer's Assistant – $25/hour
We can work faster and get more shots great shots. They assist photographer with lights, relfectors and assists in making sure we are getting the absolute best shots & poses.
Travel Fee – Starting at $75
Do we travel outside of Pineville / Alexandria and Central Louisiana? Absolutetly! We can travel to Lafayette, Shreveport, Monroe, Baton Rouge, New Orleans and beyond. Please reach out for a custom quote.
Photo Prints / Download Costs
Photo Prints & Downloads
Where you get your photos printed matters. From print colors, to paper to the longevity of the print… often, you get what you pay for. While we encourage that you use a high-quality print lab, like the one we partner with, we completely understand if you'd like to download your photos and print for a more affordable option.
Single Photo Download w/ Release – $10
All Photos with Release – $100
Download every edited image from the session.
Create a Facebook Post w/ Watermark – $0
At no charge we will create a Facebook post with all edited images that will include a Joshua Poe Photography watermark at the bottom of the image. Images will be formated for social media so they look great when uploaded. You are welcome to use these photos. Please don't crop or edit out the watermark.
Professional Photo Lab: Bay Photo
We have partnered with one of the best photo labs in the world to provide the absolute best prints possible.
It's easy to order prints through our website.
We only charge 10% above our cost for the prints and they are shipped directly to you.
What Sets Joshua Poe Photography Apart?
#1 – Value to Quality
Joshua has been a photogrpaher for over a decade. He has been all over the world, and shot along side world-class wildlife photographers. Joshua has just recently gotten into the wedding & family portrait photography business, with that in mind, Joshua Poe Photography is deeply discounting rates to build up his portrait portfolio
#2 – Our Photo Editing
World-Class Training & Connections. Joshua has spent time with professional photographers all over the world, from Yellowstone to Costa Rica. Through the years, he has learned many tips ands tricks and he's always looking to learn more.
Faster than Normal Turn Around Time. Many photographers have a 2-3 month turn-around time on photos. We don't blame them, because a photographer's job isn't done when the wedding's over, for photographers… that's when a lot of the work begins! For Joshua Poe Photography, for every 1 hour of shooting – it takes 4-5 hours of editing. The current turnaround time is 2-weeks.
Every Photo is Edited. Yes, you read that right. Many photographers will show you all the photos and ask you which ones are your favorite, then they will edit the picks. When we deliver your files, they have been hand picked, edited and something you'd be proud to print and share.
#3 – We Believe in Backups
Photo Backups: When we take pictures, our camers record to 2 locations at the same time.
Backup Cameras & Gear. We will have at least 2 cameras and will have backup batteries, cards & flashes.